Bleached met nieuwe EP Can You Deal en magazine op de bres voor vrouwelijke rockers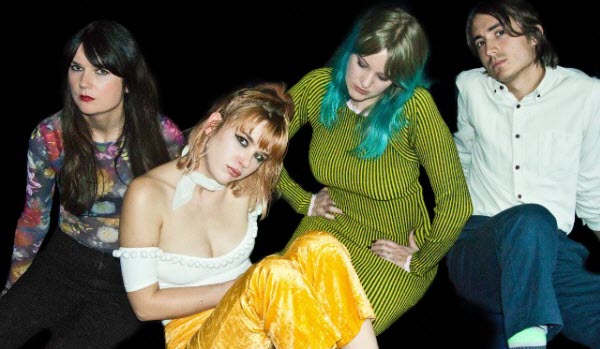 Precies negen maanden na hun tweede album "Welcome To The Worms" brengt Bleached een nieuwe EP uit. "Can You Deal?" is een antwoord op de algemene strekking van de vragen die ze naar aanleiding van het album kregen.
I create music and art because I need to. To express, to bond, to reconcile, and to connect. And to use my voice. To have it received with such a generic labeling as "girl band" and consistently referenced as "female fronted" is insulting and reductive. Can You Deal with women playing rock and roll yet?
Bleached pakt het groots aan, want ze brengen tegelijk ook een magazine uit met essays, kunst, poezie en andere tekstvormen over de vrouwonvriendelijke benadering van het gros van de popjournalisten.
Onder meer Tegan Quin (Tegan and Sara), Sadie Dupuis (Speedy Ortiz), EMA, Liz Phair, Julien Baker, Mish Way (White Lung), Hinds, en Lizzo hebben hun medewerking aan het magazine verleend.
Alle opbrengsten van de EP en het magazine gaan naar de organisatie Planned Parenthood.
Can You Deal? Artwork
Can You Deal? Tracklist
01.Can You Deal?
02.Flipside
03.Turn to Rage
04.Dear Trouble