Paul McCartney en Ringo Starr samen in de studio gespot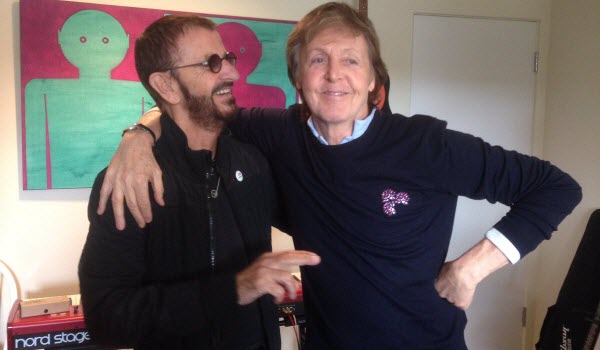 Ringo Starr liet gisteren weten samen met Paul McCartney een sessie opgenomen te hebben.
Thanks for coming over man and playing Great bass. I love you man peace and love. (Ringo Starr)
Het betrof een opname voor het nieuwe album van Ringo Starr, de opvolger van het goed ontvangen "Postcards from Paradise" uit 2015.
Op de voorganger daarvan, "Y Not", was Paul McCartney ook al te horen, op de nummers 'Walk With You' en 'Peace Dream'. Via onderstaande video's kun je horen hoe dat klonk.
In 2014 traden Ringo Starr en Paul McCartney samen op tijdens de Grammy Awards. Dus wie weet welke verrassing ze dit jaar nog meer in petto hebben.