The Vaselines: nieuw album "V For Vaselines"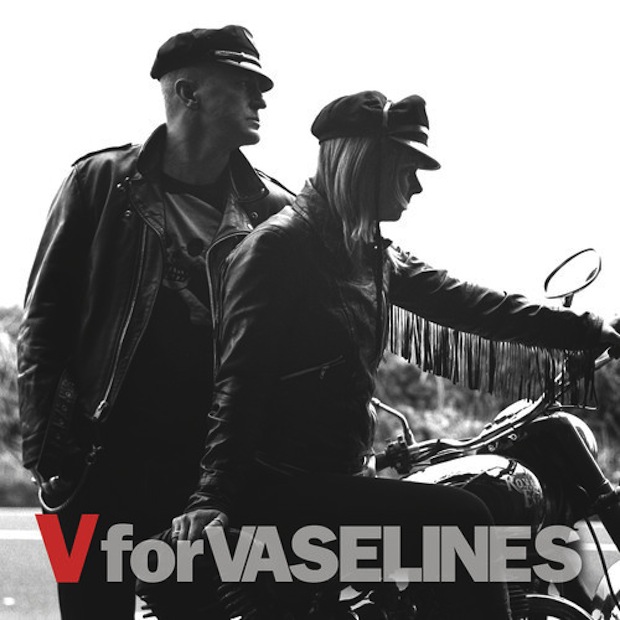 Wie in de 90s een alto was, zal de bandnaam The Vaselines ongetwijfeld bekend in de oren klinken. Tijdens de Nirvana MTV Unplugged show noemde Kurt Cobain ze namelijk. Een compilatiealbum "Enter the Vaselines" verscheen pas in 2009 waardoor het nog maar aan weinig oren was besteed. De nieuwe track 'One Last Year' van het 29 september te verschijnen album "V for Vaselines" laat horen hoe onterecht dat is.
De uit Schotland afkomstige indiepop band The Vaselines bracht in 2010 ook al een album uit ("Sex With an X") waarmee het totale repertoire samen met debuut "Dum Dum" (1989) op drie uitkomt.
Het album "V For Vaselines" werd zelf door de The Vaselines geproduceerd in Castle Of Doom, de studio van Mogwai. The Vaselines kregen daarvoor echter voldoende hulp. O.a. van Stevie Jackson (Belle & Sebastian), Frank Macdonald (Teenage Fanclub), Michael McGaughrin (1990s), Graeme Smillie (Olympic Swimmers), Paul Foley (Mandrake Shepherd), en Scott Paterson (Sons & Daughters). Een Schotse aangelegenheid dus.
De inspiratie voor het album "V for Vaselines" werd gevormd vanuit de aanpak van de Ramones die befaamd zijn voor hun korte punk rock songs.
Tracklisting:
01 High Tide Low Tide
02 The Lonely L.P.
03 Inky Lies
04 Crazy Lady
05 Single Spies
06 One Lost Year
07 Earth Is Speeding
08 False Heaven
09 Number One Crush
10 Last Half Hour